Byrider Franchise, a Premier Used Car and Finance Franchise, is Offering a Buy-Here-Pay-Here Car Dealership Franchise Opportunity
2 min read
Carmel, IN – Byrider Franchise is a leading buy-here-pay-here used car dealership franchise that is committed to identifying new markets all the time. Byrider Franchise has two franchise offerings that fit different goals and investments levels. With the Byrider direct model, the franchisee focuses on the retail side of the business only. They acquire the inventory, recondition the vehicles, sell, and offer service. However, the Byrider corporate partners underwrite, lend, and manage accounts.
Byrider finance owns the portfolio of automotive receivables hence the account management. The traditional Byrider model, on the other hand, empowers the franchisee to operate in all areas, including sales, service, and financing. This is an integrated model that allows the franchisee to acquire inventory, recondition the vehicles, and sell and service the vehicles. They also underwrite and collect the financing as they grow the automotive receivables portfolio.
The company has over 140 dealerships nationwide and has sold over 1.3 million vehicles. A happy franchisee had this to say, "I highly recommend Byrider. They have walked with me from the word go providing guidance when I was setting up, including choosing the location. The franchise provides an array of training opportunities, including formal training at the head office, in-store, on-track, and online training. They have provided us with operational manuals, and the franchise consultants and functional experts provide expert advice regularly. Their support team is also there to assist in every step of the way, and this has helped my business thrive."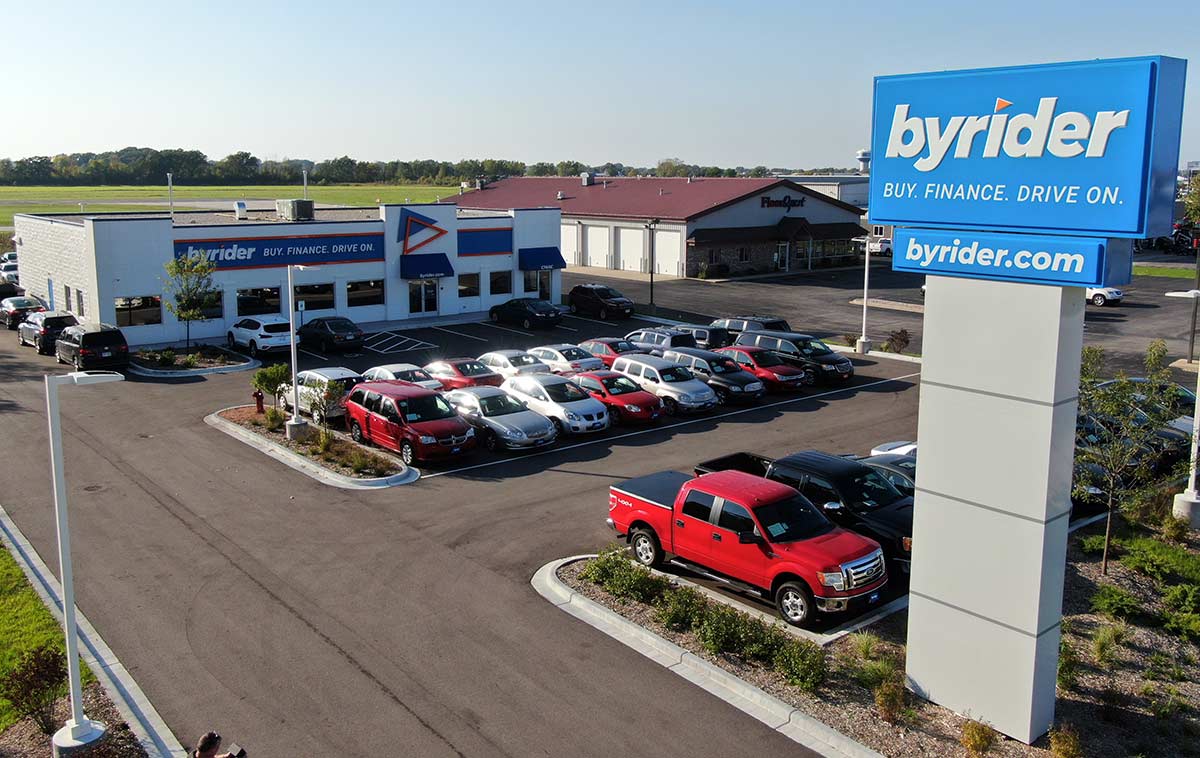 The Byrider franchise stands out from the rest as the nation's leading used car dealership and finance enterprise that integrates vehicle sales and financing, giving franchisees great control over the business. They provide a very unique franchise, used car dealership, an industry that is worth around $153 billion and is projected to continue growing. The industry employs over 270,000 people. The model of being both a retailer and lender offers a remarkable business model that yields a high return on investment. The franchise is the largest company in the buy-here-pay-here franchise, with the greatest share in the industry. The Byrider Franchise has a system-wide star rating of 4.3.
The franchise also offers great opportunities to veterans looking to transition to civilian life. The model allows them to use many of the skills that served them well while in the military. The franchise has a Byrider auto plan franchise for veterans which is a smart move for those looking to transition from a military career.
Byrider Franchise is headquartered at 12802 Hamilton Crossing Blvd, Carmel, IN, 46032. They can be reached on phone at 317.249.3184 for more inquiries on the opportunity. Check Byrider Franchise website for more information on their services.
Media Contact

Company Name
Byrider Franchise
Contact Name
Jack Humbert
Phone
317.249.3184
Address
12802 Hamilton Crossing Blvd
City
Carmel
State
IN
Postal Code
46032
Country
United States
Website
https://www.byriderfranchise.com/