Wedding Season Style with Sika Collection
NEW YORK, NY, April 2, 2018
The weather is getting nicer, the sun is coming out, and mailboxes everywhere are filling up with regal handcrafted invitations. Welcome to wedding season! It's time to find that perfect dress that will stun the crowd through the season's festivities. Whether you're looking for an impeccably feminine look for your bridal shower or to wow your wedding date with a sultry little black dress, Sika Collection has the dress for you.
Chloe
Feel like a goddess and showcase your timeless beauty in the Chloe dress. This curve-accenting dress is delicately embroidered with spring pastels and pleated with a beautiful organza. The Chloe is truly a show-stopping dress, guaranteed to stand out at any wedding soirée.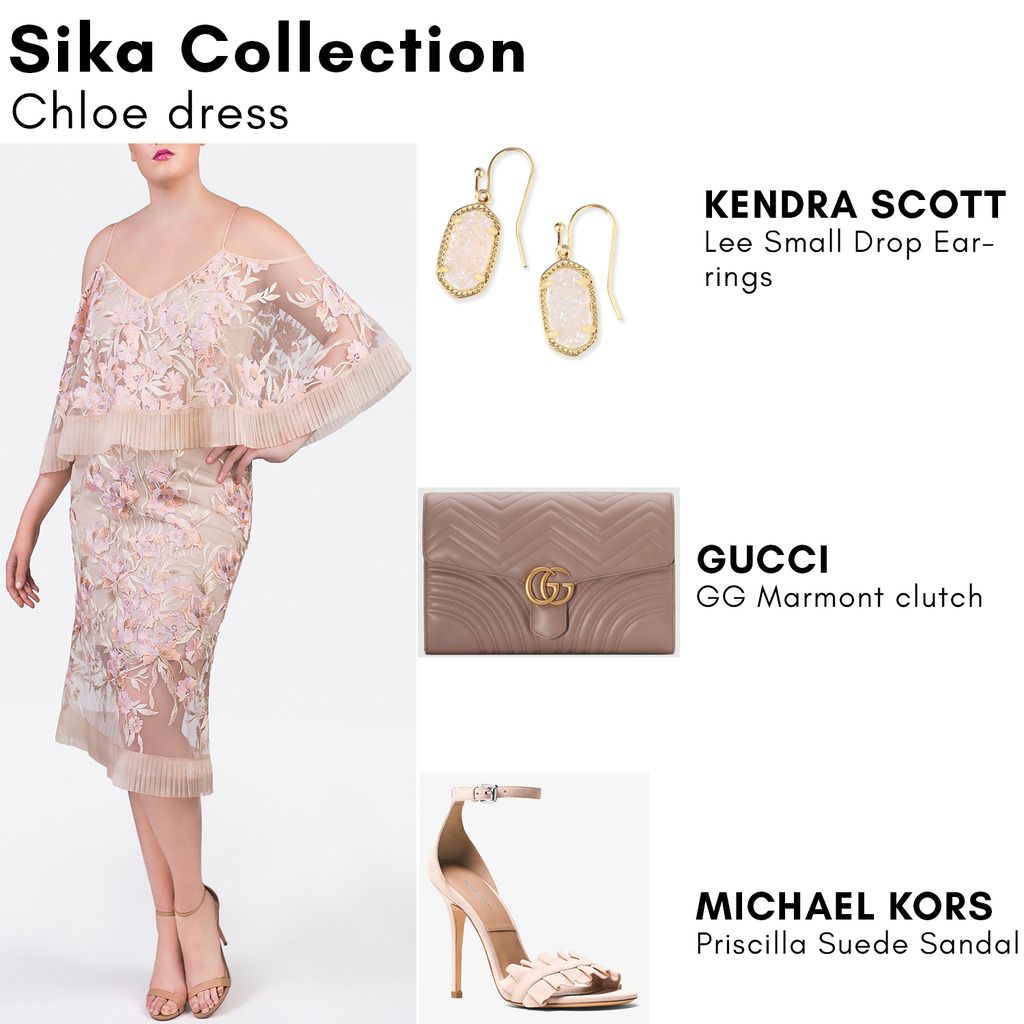 Shirley
Mingle your way through any wedding cocktail party with this curve-hugging little black dress. The Shirley is a captivating dress with a hint of elegance. The silhouette perfectly complements your curves and the V cut neckline and front slit shows just the right amount of skin! Add a pop of color with a vibrant strap sandal!
Charlotte
A floor length gown that is sure have everyone's eyes on you, the Charlotte will make you feel like royalty. The delicate lace and off the shoulder sleeves make this the perfect dress for any elegant occasion. Grab your bouquet and walk with pride down the aisle, because this dress was made in bridesmaid's heaven!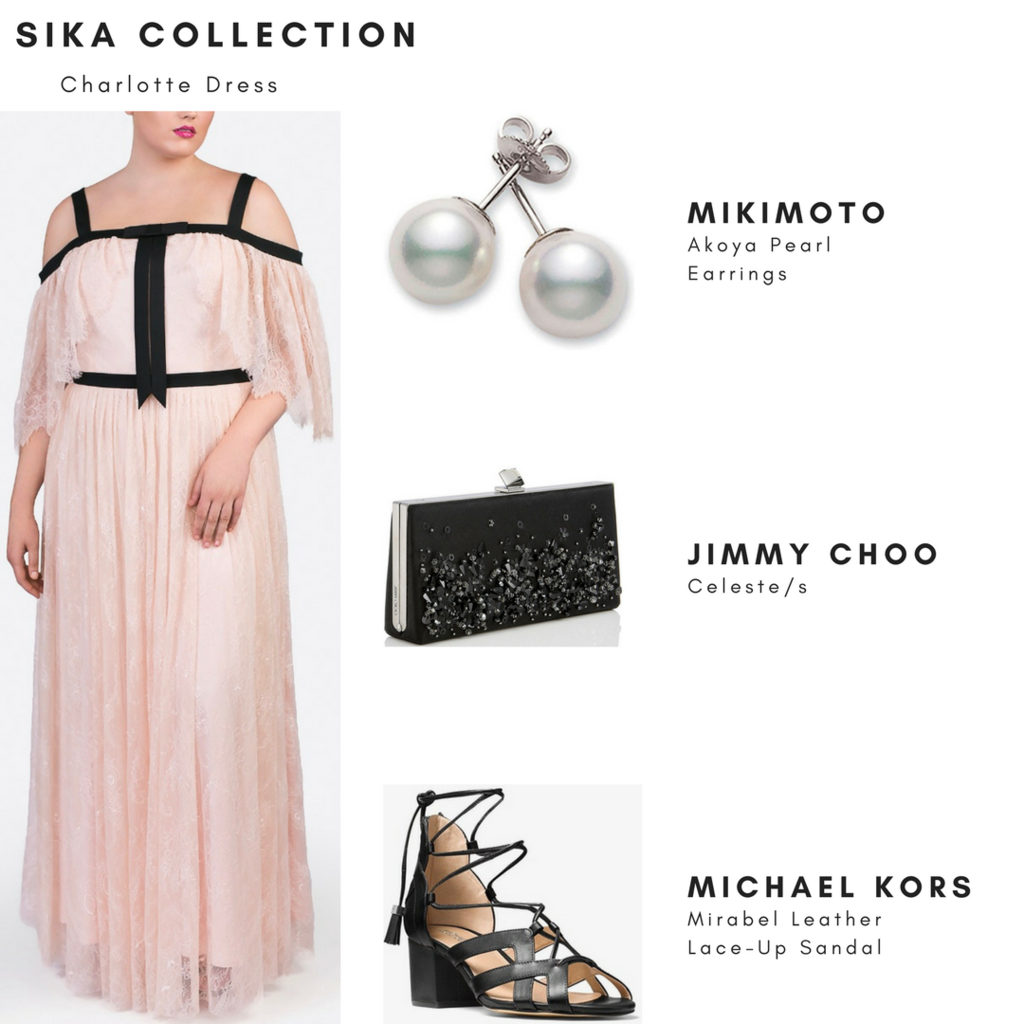 Stella White and Stella Lilac
Rehearsal dinners don't need to be stressful, and neither does choosing stellar bridal party outfits! The Stella White is a perfect low key dress for the bride, while it still maintains its luxury. And the Stella Lilac is the perfect matching bridesmaids ensemble. This combination could give you the casual glam vintage wedding of your dreams.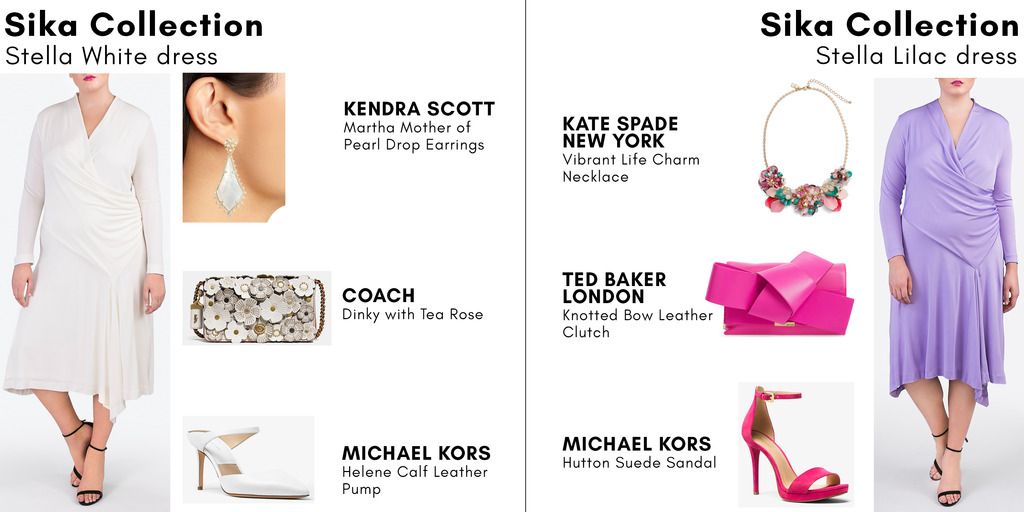 Valentina
The Valentina is the perfect mix of classic and sexy. The ruffles and bell sleeves give a beautiful Victorian feel, while the fitted lace dress complements your curvy figure. This dress is sure to add an unexpected touch to your dress arsenal and leave people asking who you're wearing!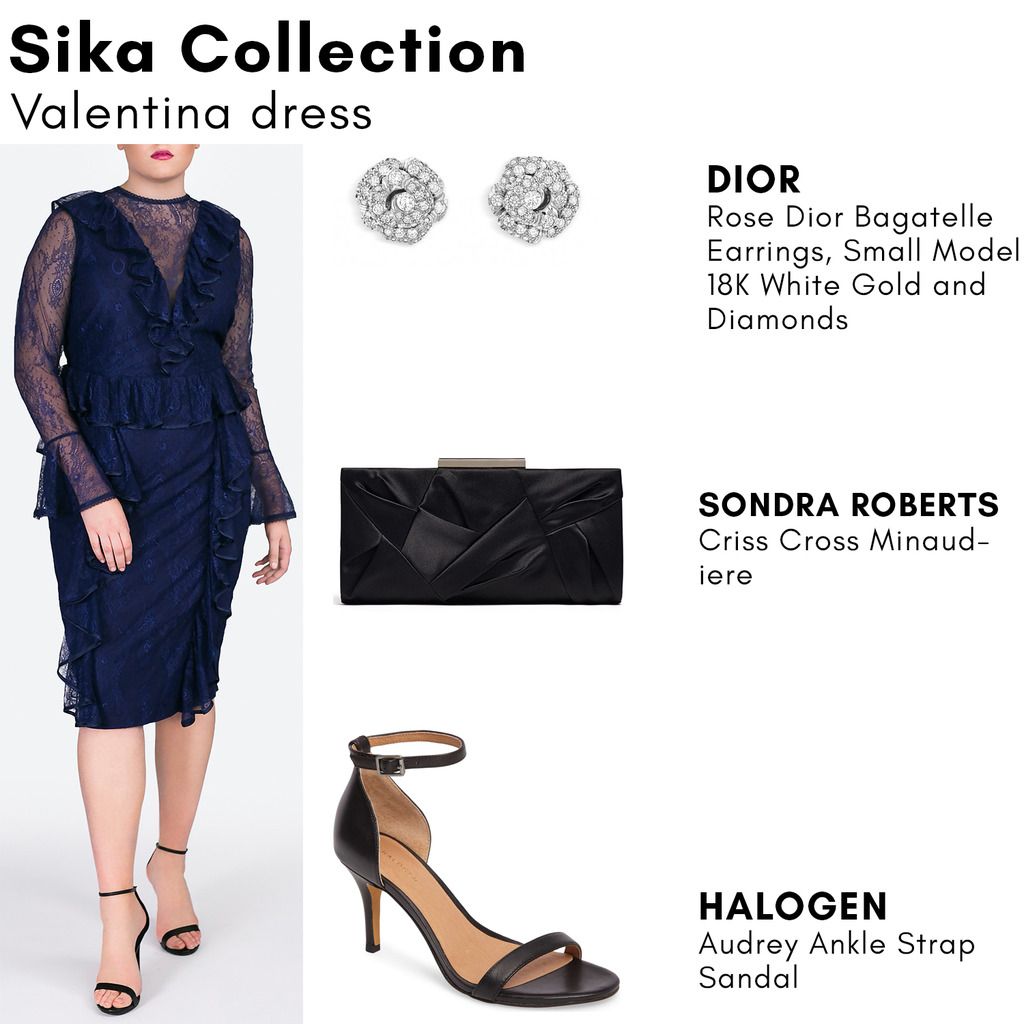 Victoria
This modern day kimono is striking and the figure-hugging silhouette will be sure to make a lasting impression! This will be your go-to little black dress for seasons to come. When you walk into any reception, you will have heads turning in this jaw-dropping dress, guaranteed.
Katherine
The black bow straps on this off the shoulder dress will make a regal entrance into any ceremony. The puff sleeves add pizazz and make a bold statement. Add a lilac heel and glitzy jewelry for an extra pop of glam. This magical dress will be one that everyone will remember!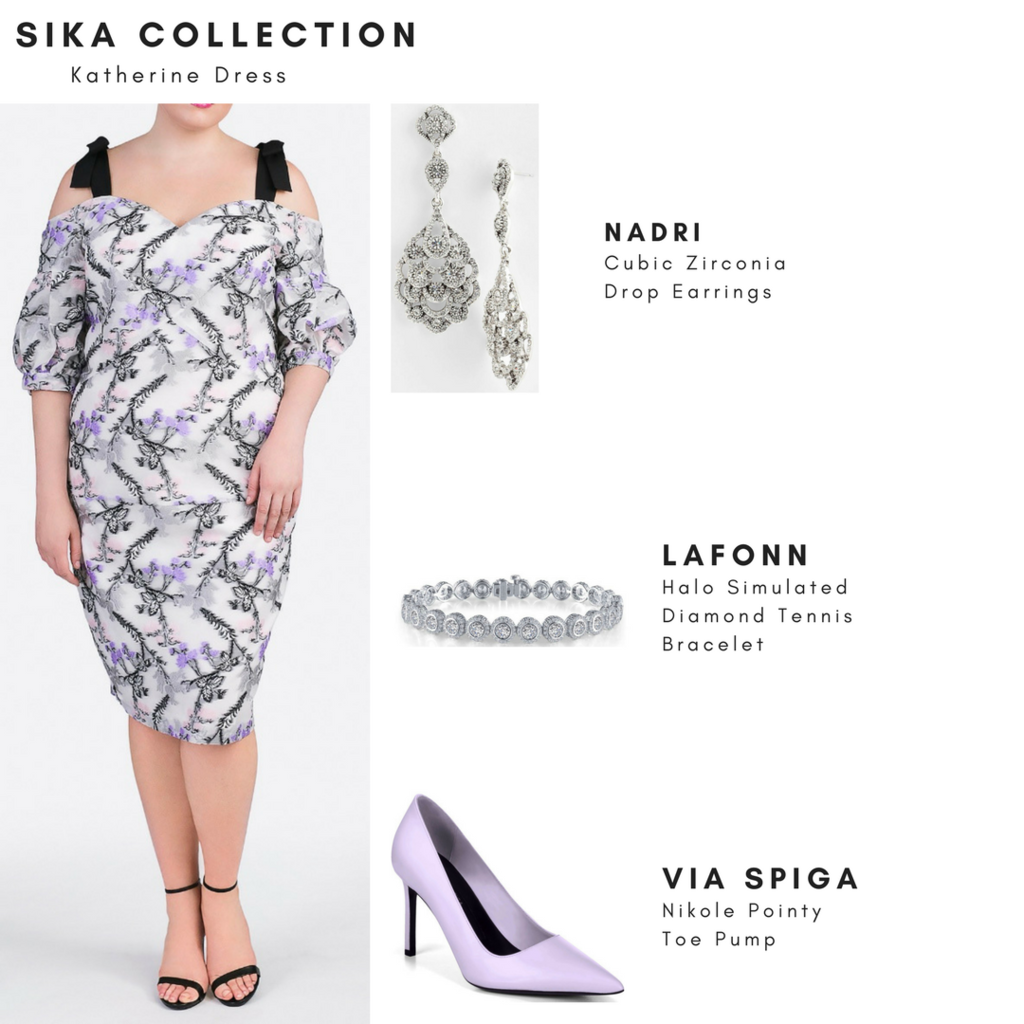 Nicolette
Here comes the bride! The Nicolette will be the talk of the bridal shower when you walk in wearing this shoulder-baring gown. The rose embroidery gives this piece just the right touch of romance. Pair with some gold accents and sandals for a glamorous feminine look.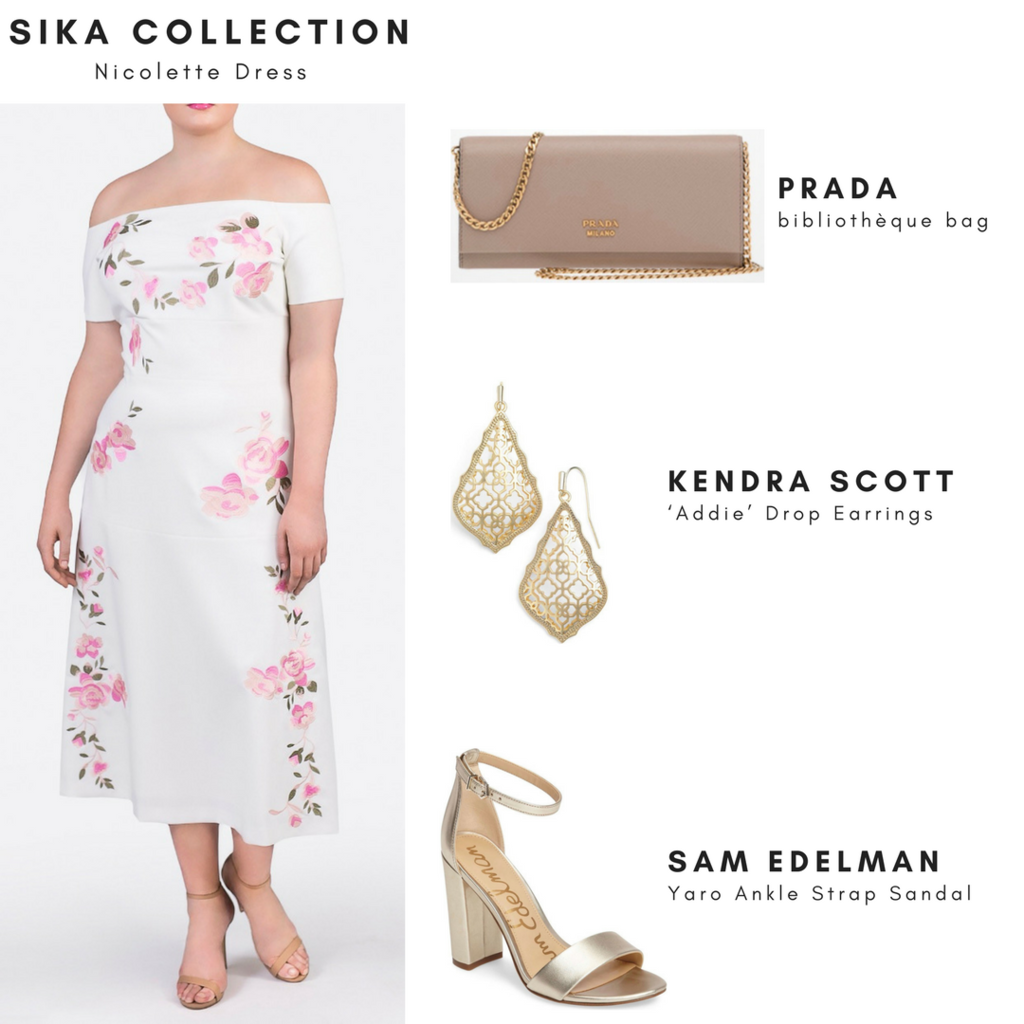 Sasha
Get bachelorette party ready with the Sasha! This leather fitted dress will give you the edge you need to look like a rockstar on your big night out. The tulip hem adds a flattering touch for any figure. This dress is perfect for a girl's night out on the town!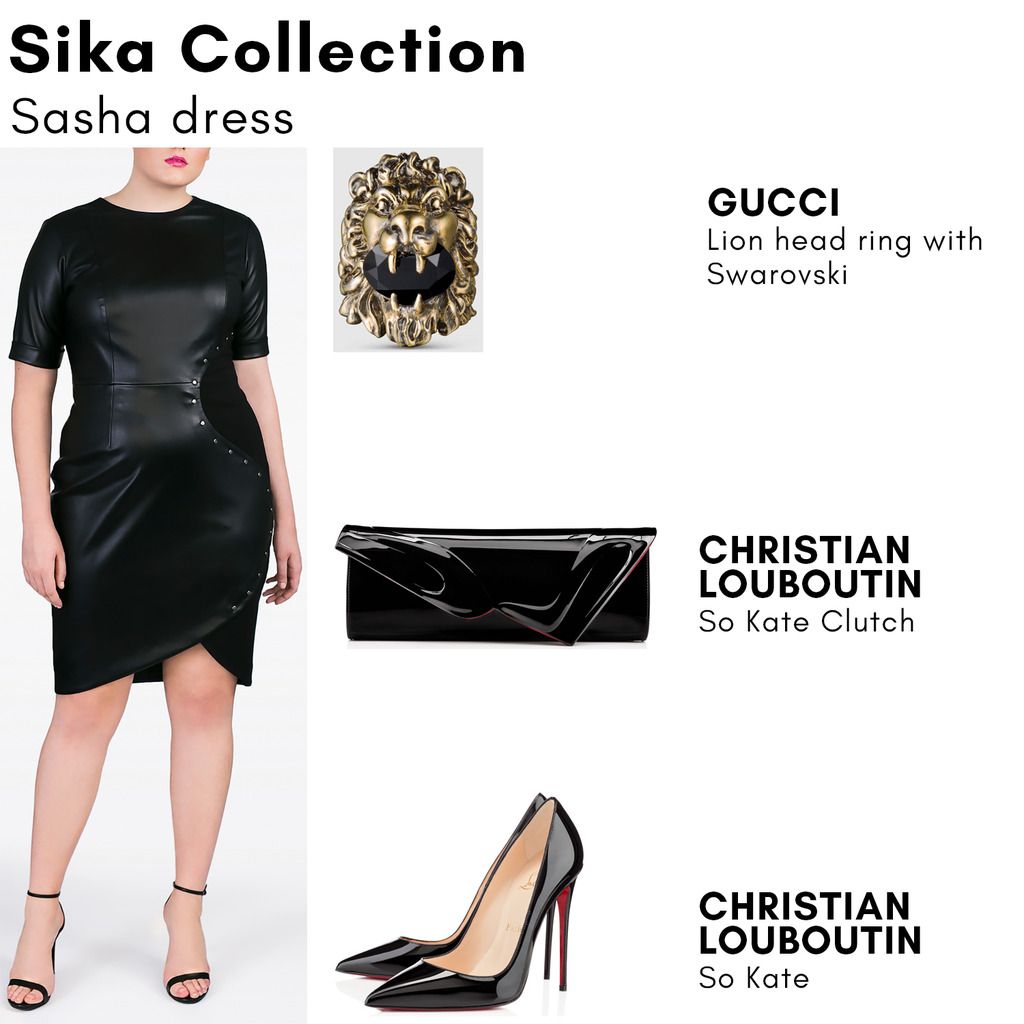 It's time to celebrate love and find the right dress for you! Whether you're at a garden bridal shower, a black tie affair, or having a big night out on the town with the girls, Sika Collection has the right show-stopping pieces that cater to your full figure and are sure to leave a lasting impression at every event!